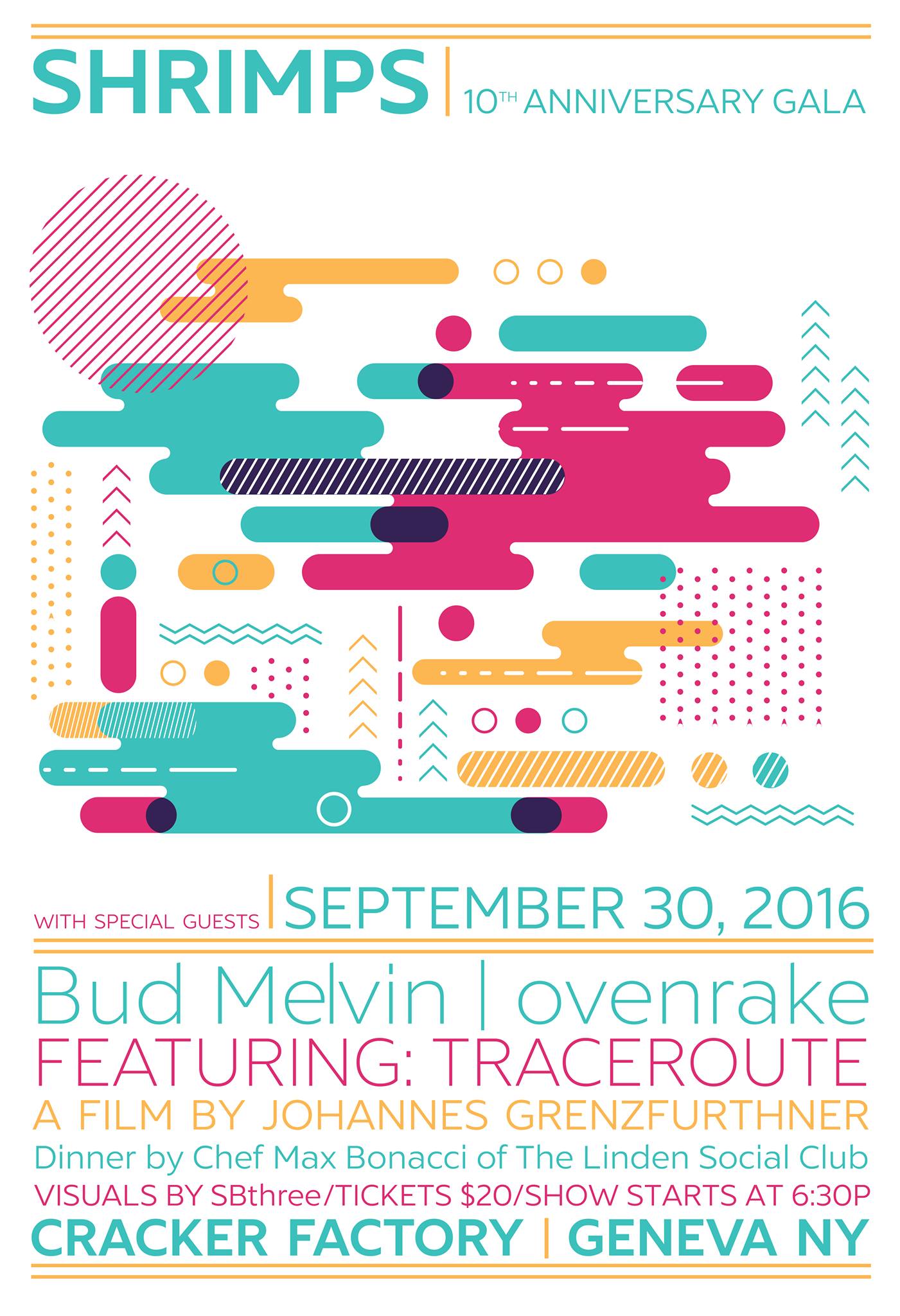 Dinner, movie AND music on a Friday night, all for $20!?!? Your friendly neighborhood Shrimps have made it happen. Come celebrate being weird and taking risks.
6:30PM Film: Traceroute, presented by the filmmaker himself, Johannes Grenzfurthner. "A Personal Journey Into The Uncharted Depths Of Nerd Culture, A Realm Full Of Dangers, Creatures And More Or Less Precarious Working Conditions…"
http://www.monochrom.at/traceroute/

Traceroute (Trailer) from monochrom on Vimeo.
8:30PM Music: ovenrake//Bud Melvin //Shrimps with visuals by SBthree – If you like Shrimps, then you'll love these other guys. ovenrake hails from Philly by way for Washington State and will drop the funkiest grooves period (even though they will be coming from 2 Game Boys). Bud Melvin is flying out from Albequerque and will serenade you with electronic blips and a banjo. He is our hero. Shrimps will deliver a set and hopefully it will be good. All the while, SBthree, our good pal from Buffalo will be making with the live visuals to accompany the music. He will also play saxamaphone at some point during the night.
shrimpstank.com
budmelvin.com
ovenrake.com
sbthree.bandcamp.com
Chef Max Bonacci of The Linden Social Club will be feeding us. He didn't want us to use the word "dinner," but you will be fed and content. This is INCLUDED in the ticket price. Popcorn during the movie, too!
thelindensocialclub.com
Tickets will go one sale Sept. 2 at Area Records and Music, Microclimate Wine Bar, The Linden Social Club and online at shrimps10th.eventbrite.com
NOTE: an extremely limited amount of tickets will be available at the door for $25, so seriously, don't snooze on this.