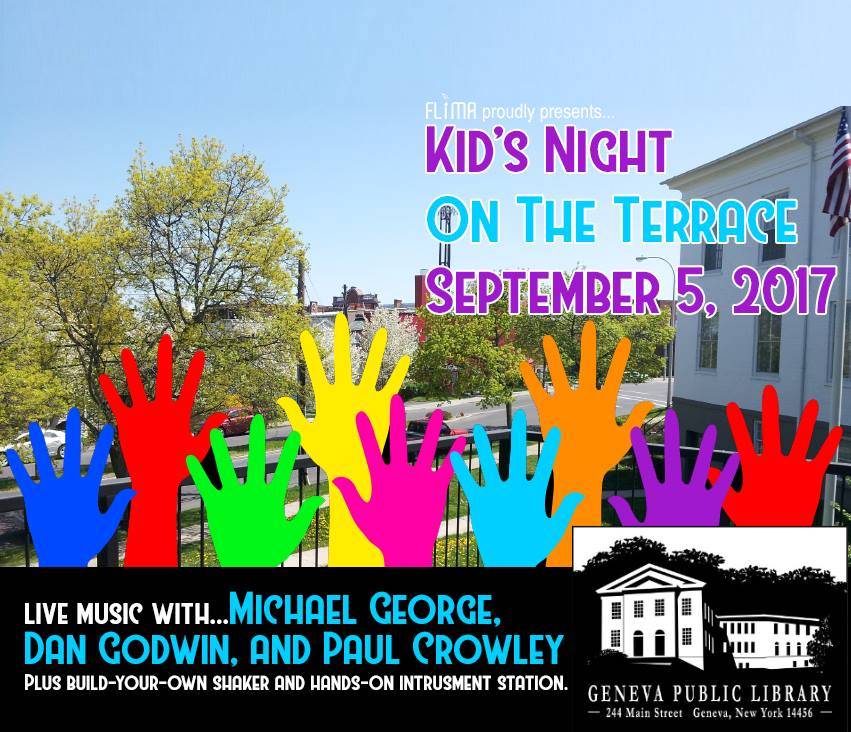 Our second annual Kid's Night as part of the "Tuesdays On The Terrace" music series. This Tuesday evening from 6-8pm at Geneva Public Library. Childern's music performed by Michael George Music, Paul Crowley Music, and Daniel Godwin.
Plus a make-your-own percussion shaker and music insrtument exploration stattion. All ages welcome!
This event is a partnership between FLIMA, Ostaga Music School, and Geneva Public Library.